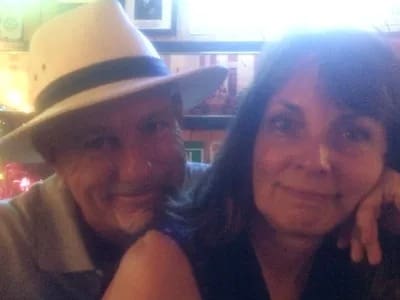 Not your ordinary ministry
Chris and Bill Wilson have been serving the Lord in various capacities since they were in their teens. Growing up in rural Ohio, they attended school together, showed horses in 4-H together, were best of friends, and have been married nearly 32 years. Together, they founded Living Spring Church, the covering ministry of The Daily Jot.
Bill is a Christian journalist, professional writer, and commentator on current events as they relate to the Bible and prophecy.
With nearly 40 years experience, Wilson spent the first part of his career as an award-winning journalist. He then entered the realm of political and media consulting, serving Members of Congress and assisting with Presidential and other political campaigns. Thus, Bill intimately understands current events from a dual perspective—he's been both the one who reports the news and the one who influences what is reported.
He has traveled the world, sharing with diverse audiences how current events relate to Biblical prophecy.
Bill has written two books, including A Christian Parent's Guide To Making the Internet Family Friendly and WARSHOD--Living Victoriously in the End Times.
Bill has addressed audiences around the world regarding current events and how they relate to God's word. If you would like to have Bill speak to your church or organization, don't hesitate to get on his schedule.
Living Spring Church and The Daily Jot
The Daily Jot is a fully integrated auxiliary ministry of Living Spring Church.
Founded on January 18, 2002, The Daily Jot analyzes a news event each day from a Biblical worldview and closes with a Bible verse that suits the situation.
Living Spring Church is non-denominational and believes that "church" should be modeled after the Acts Church. It's not about buildings, or the latest take on doctrines, or about large staffs and organizations--it's about Christ and his gift of salvation. Our mission outreach concept is to go to the unreached, meeting needs in the name of Jesus.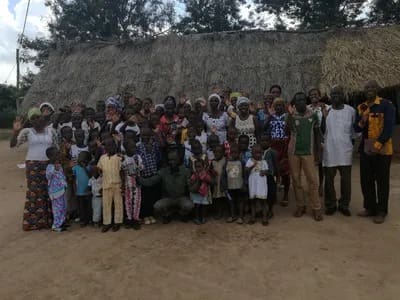 Bill began going to Ghana in 1992 as he and Pastor William Agbeti sought to reach those who were considered unreachable.
Our mission is sometimes dangerous, sometimes hazardous. We go where the churches in the area refuse to go.
We train and equip pastors in rural areas, provide food, clothing, clean water, and sometimes medical supplies to those in need, especially the handicapped and children.
When you donate to The Daily Jot, your tax exempt gift directly impacts these children and their families--no middleman, no salaries. Will you join us in bringing the hope of Christ to those who have little hope?
You can donate to our humanitarian efforts by sending a check to:
The Daily Jot
5257 Buckeystown Pike, #314
Frederick, MD 21704
Or by clicking on the link below: